"Buddy the Elf, what's your favorite color?"
I'm excited to do this bookish themed Naughty-or-Nice tag created by Jenniely! I was tagged by Cris and had the best time reading her answers. So, will I end up a Cotton-Headed-Ninny-Muggins and sitting on a throne of lies? Or will I spread Christmas cheer and sing loud enough for all to hear? Let's find out!

Here are the rules for this tag:
Tag & link the person who tagged you
Tag and link me/this post (if you would be so kind, I love reading your answers!)
Mark off the ones on this list you've done.
Tag more people!
Received and ARC (Advance Reader Copy) and not reviewed it ✔
Guilty. I actually hate to admit this because I know the amounts of time and love that authors pour into their work! So I try not to do this often…if I feel overwhelmed I now turn down offers of ARCs.
Have less than 60% rating on Netgalley ✔
Well, being that I don't have a Netgalley…does that make me an invalid reader? Am I allowed to call myself a legit book blogger if I don't have a Netgalley?? This one has made me question my entire life.
Rated a book on Goodreads and promised a full review was to come on your blog (but never did one.)
I can actually say that I've never done that! If I commit to doing something, my personality doesn't allow me to leave it unfulfilled.

Folded down the page of a book
No. Never. Monsters should never be allowed to take hold of books and damage their precious pages.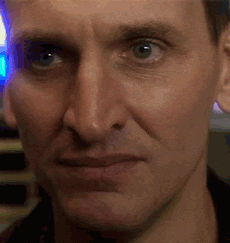 Accidentally spilled on a book ✔

Pretty sure I'm about to be a hypocrite considering my last answer. I have accidentally spilled on a book…once! And then never again. I was eating Chinese food and the sauce splattered and the look of horror on my face was most likely priceless. Needless to say, it hasn't happened again.

DNF (did not finish) a book this year ✔

Guilty. I don't like doing that…I will most times than not push through to the end. Here's my reasoning for doing that: I've had my opinion of a book change in the last chapter. That last chapter wrapped everything up or turned the story around enough to make me love it. So, I like to give the whole book a chance!

Bought a book purely because it was pretty with no intention of reading it ✔

I mean, who hasn't?

Read while you're supposed to be doing something else ✔

Again, who hasn't? That's pretty much the life of a book lover. Chores? I'll read. Responsibilities? Oh, I think I'll pick my book up! Go on a date? I already have 15 fictional boyfriends…I'm good.

Skim read a book ✔

This is actually something I never do…unless it is a gory part in which I would pass out if I didn't skim it. (I have a weak stomach and faint at gory things) So, I guess the answer would technically be yes. I do skim read books…but it's only for the safety of my health haha

Completely missed your Goodreads goal
I've done a pretty good job on keeping up with that goal! However, I keep track of it in a journal because I fall behind on actually going on Goodreads. Again, can I call myself a legit book blogger if I'm not constantly on Goodreads??

Borrowed a book and not returned it ✔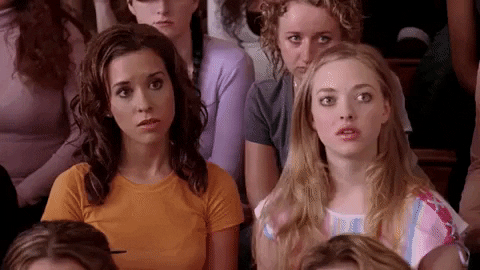 I hate to admit to this one too because I hunt down my books when I lend them out. But those books are safe and sound, ready to go back to the owner just as soon as I read them!

Broke a book buying ban
I've done pretty well when putting myself on a ban! I currently have no extra spending money so I've been on a successful ban for months now. It's pretty sad…

Started a review, left it for ages, then forgot what the book was about
I'm fairly new to book blogging so I haven't encountered this yet! I'm proud to say I've finished all book reviews that I've started.

Wrote in a book you were reading ✔

I only tend to mark up nonfiction books, and it's highlighting certain parts. I'm pretty sure I've never written in any of my fiction books though.

Finished a book and not added it to your Goodreads ✔

Ummm pretty much all the time.
---
Verdict: 9.5 / 15
I gave myself half a point for the skimming one haha So I guess that makes me a cotton-headed-ninny-muggins! I always thought I'd be on the nice list…but here's to life's many surprises!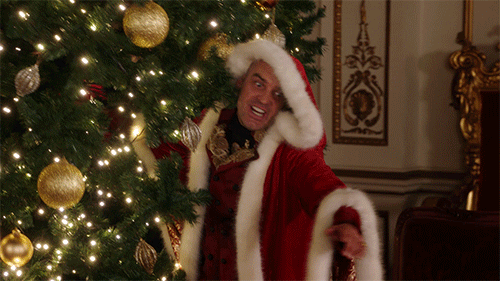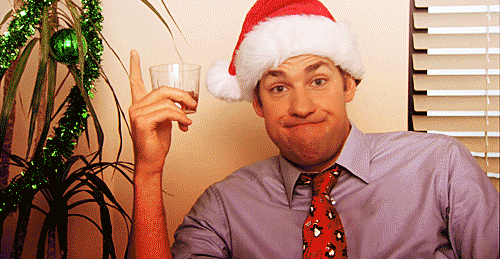 I'll tag some friends on Twitter to participate, but feel free to take part even you're not tagged! It was really fun. Thanks Jennie for creating this great end of year tag!
Here's the list if you'd like to copy and do one for yourself:
Received an ARC and not reviewed it
Have less than 60% feedback rating on NetGalley
Rated a book on Goodreads and promised a full review was to come on your blog (and never did)
Folded down the page of a book
Accidentally spilled on a book
DNF a book this year
Bought a book purely because it was pretty with no intention of reading it
Read whilst you were meant to be doing something else (like homework)
Skim read a book
Completely missed your Goodreads goal
Borrowed a book and not returned it
Broke a book buying ban
Started a review, left it for ages then forgot what the book was about
Wrote in a book you were reading
Finished a book and not added it to your Goodreads
Xoxo
Related Blogmas posts: