**This post contains affiliate links. See policies here for more info.**

Who
here
loves
watching
Christmas
movies
?
I'm pretty sure I count down the days until I can bust out these movies and watch them every night in December. (Don't tell anyone, but I always pull one or two out in August and watch them then too!!) FYI: you might not consider some of these actual Christmas movies. But for me, if it is Christmastime in the movie, it's eligible for the list.
I'm so excited to hear what you think because if any of these are your favs, we might just become new best friends.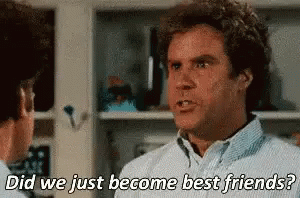 Without further ado, here's my list…in no particular order except for my all-time favorite being number one. Here we go!
25. Emmet Otter's Jug-Band Christmas
24. Love Actually
23. Dr. Seuss' How The Grinch Stole Christmas
22. Arthur Christmas
21. The Family Man
20. The Family Stone
19. Christmas with the Kranks
18. A Christmas Story (1983)
17. Jack Frost (1998)
16. Jingle All The Way
15. The Holiday
14. Four Christmases
13. Fred Claus [Blu-ray]
12. Elf
11. Home Alone
10. The Santa Clause
9. Serendipity [Blu-ray + Digital HD]
8. Just Friends
7. Surviving Christmas [Blu-ray]
6. Holiday Inn
5. Miracle on 34th Street (1947)
4. White Christmas
3. Meet Me in St Louis (Two-Disc Special Edition)
2. It's A Wonderful Life (Black & White Version)
1. National Lampoon's Christmas Vacation
Please tell me in the comments which ones you love! And feel free to add any that I don't have listed here…I tried to remember all my favorites, but I feel like I might be missing some 😉
See you all for tomorrow's post!
X
o
x
o